We found

3

reviewed resources for

armed forces day puzzles
Videos (Over 2 Million Educational Videos Available)
Biography of Mary Cassatt for Kids: Famous...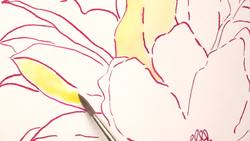 How to paint a watercolor and ink flower...
Other Resource Types ( 3 )
Teaching class members all about the importance and meaning behind Veterans Day with an informative resource. Pupils complete a classroom activity guide and individual research to learn more about the brave men and women who defend the...
For this holiday themed worksheet, students determine the answers to 21 clues to fill in a crossword puzzle associated with Veteran's Day.
Young scholars have tournaments in teams after learning information about The Middle Ages. In this Middle Ages lesson plan, students learn that tournaments are mock battles, but that they will have these battles by answering questions in...