We found

3

resources with the keyterm

gothic literature
Videos (Over 2 Million Educational Videos Available)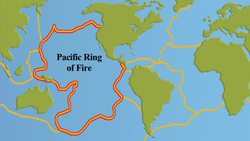 Prepositional Phrases for Kids | English...
Biography of Mary Cassatt for Kids: Famous...
Other Resource Types ( 3 )
Scary stuff! Whether approached as the first horror story or a "serious imaginative exploration of the human condition," Frankenstein continues to engage readers. Here's a packet of activities that uses Mary Shelley's gothic novel to...
This Fun Trivia Quiz tests readers' understanding of Poe's "The Raven", including allusions. Because these online quizzes can be made by anyone, you will want to scrutinize the questions and answers prior to assigning this to your class.
Part 2 of the course on Mary Shelley's Frankenstein takes up the issue of the viewing the text as an example of the romantic novel, a format that causes the reader to consider difficult questions. The narrator asks viewers to consider...