We found

3

resources with the keyterm

flood control
Videos (Over 2 Million Educational Videos Available)
Biography of Mary Cassatt for Kids: Famous...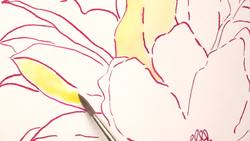 How to paint a watercolor and ink flower...
Prepositional Phrases for Kids | English...
Other Resource Types ( 3 )
Students examine the painting, Spring on the Missouri. They role-play and discuss floods and flood control from the views of an environmental lobbyist and a farmer.
Students are introduced to a dam and what a dam does. In this dam lesson, students explore how a dam uses water supply, electricity generation, flood control, recreation, and irrigation in order to control the water.
Students research various types of fresh water wetlands and identify the common animal and plant life in these different ecosystems. They further analyze the need to protect these wetlands and explore their varied uses.