We found

2

reviewed resources for

science food preparation
Videos (Over 2 Million Educational Videos Available)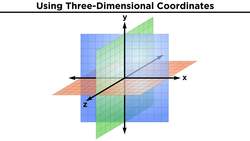 Three-Dimensional Coordinates and the...
Prepositional Phrases for Kids | English...
Ancient Egypt | What Everyday Life Was...
Other Resource Types ( 2 )
Students explore Earth science by completing a temperature experiment. In this weather identification instructional activity, students utilize beakers, food coloring plastic tubing and a bowl to conduct an activity which identifies the...
Students encounter imperatives used for the instructions for this cooking experience. They review selected vocabulary terms for food and the process of cooking. Students identify adverbs of sequence (first, then, etc.). They follow the...